Where to Buy Naga Jolokia Peppers or Seeds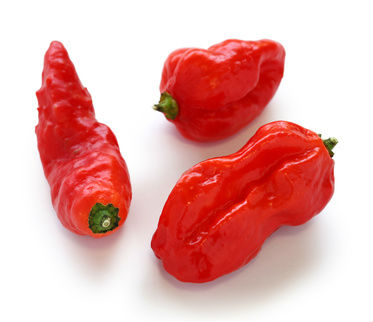 So perhaps you're like me and you want to try Naga Jolokia peppers (also known as Bhut Jolokia), the pepper currently ranked as the hottest chili pepper in the world by the Guinness Book of World Records.
While it's extremely difficult to find fresh Naga Jolokia peppers in the U.S. and they are very perishable, you can order dried Naga Jolokia online or order seeds and grow your own.
The Chili Pepper Institute at New Mexico State University sells Bhut Jolokia seeds to the public.
There's also a company in the UK called The Chili Seed Company that ships worldwide and sells a variety of seeds and hot sauces. They even sell Bhut Jolokia Chocolates.
I checked eBay and found a few people selling Naga Jolokia seeds and plants.
There are also several hot sauces on the market made from Naga Jolokia with names like Hell's Inferno and Lethal Ingestion.
Consume at your own risk!