Wild American Shrimp vs. Farmed Shrimp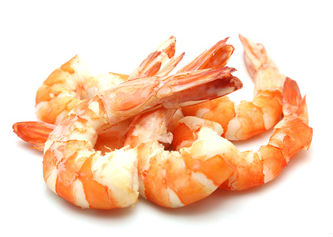 Shrimp are one of the healthiest, low calorie foods you can eat, provided they aren't battered and fried. The trouble is that imported farmed shrimp are toxic and the farming methods used are bad for the environment. Here's the difference between wild American shrimp vs. farmed shrimp.
Shrimp farming in Asia and Latin America is destroying mangrove forests and, in turn, coastal villages. And because disease is rampant in shrimp farms, farmed shrimp are pumped full of antibiotics and pesticides.
Imported wild shrimp are also a problem because of bycatch. For every pound of wild shrimp caught, several pounds of other animals such as turtles die needlessly in the trawler nets.
If you're going to make shrimp a part of your diet it's best to avoid shrimp imported from Asia and Latin America altogether.
Wild American shrimp are the best choice for your health and the environment. American shrimp fishermen are required by law to reduce bycatch. For instance, they are required to use Turtle Exclusion Devices to stop turtles from being caught in the nets.
Not only is wild American shrimp free of many of the toxins contained in imported farmed or wild shrimp, but it is also more flavorful. This is because wild shrimp has a natural diet and feeds on a variety of foods while farmed shrimp are fed manmade feeds with questionable ingredients.
It can be hard to find wild American shrimp in stores but they are indeed available. My local Ralphs supermarket and Whole Foods both carry frozen wild shrimp from Florida. You can also order wild shrimp online and have them shipped right to your door.