Main » June 2005
June 23, 2005
Drivers test
I passed my permit test finally!!!!! I can now legally drive as long as i have someone over 21 that is licensed with me. yeah!!!!!!
we went shopping yesterday too and then got burgers from mcdonalds. it was a really good day.
Posted by Heavensdaughter at 7:52 AM | Comments (65)
June 19, 2005
house cleaning
we spent the day cleaning and rearanging furniture today. We moved the baby over into the other bedroom so that the 2 little ones wouldnt keep each other up all night anymore. We got 3 phone calls last night that kept ups up all night cause we got really scared. Had 2 severe panic attacks today. we've kinna had 3 days of continues panic attacks but 2 were real bad today. we go see our T on wednesday.
Posted by Heavensdaughter at 7:57 PM | Comments (1)
June 16, 2005
dis be me

dis wht me loks lik. me hids bd pepl no fins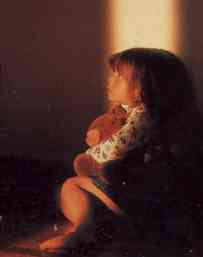 Posted by Heavensdaughter at 4:58 PM | Comments (1)
June 14, 2005
good t session
we had a really good t session yesterday. I am soo glad i switched to weekly appointments. things seem to be going bit better now. we got soo much accomplished. Jill helped color our t a picture while we were waiting for the appointment. T wants us to journal the inside stuff that goes on for our next session. Next session should be really good too. we go back next wednesday. thats a lil over a week away but its still soo much better than 2 weeks. i think the longest we have now between appointments is 9 days.
We just ordered some personalized pencils with everyones name on them. Amy actually had the idea to get some so that our t could tell easier who what out. Amy wants a black t-shirt with her name on red letters outlined in silver across the chest but we cant find anyone that does them. Pencils will have to do for now. Jill likes the pencil idea because she can put them in her new pencil pouch she got :)
we are going shopping next wednesday so amy can get a couple items from hot topic. I told her only a couple cause they are soo expensive there. she wants a choker and some red hair color. I've gotten Jill alot of stuff, its amys turn to get something.
Posted by Heavensdaughter at 10:37 AM | Comments (1)
June 10, 2005
whats the point
I've been trying to figure out what the point of letting anyone get close to us is. we lost a very good friend a couple days ago. I dont think our insides could break into anymore pieces or hurt anymore. If everyone we let get anywhere close to us just ends up leaving or hurting us, whats the point? I'm so withdrawn right now I'm just a hair from completly being withdrawn and it doesnt even matter. It doesnt matter if I'm here in mind and body or just a walking zombie and for that matter, it doesnt even matter if i'm here at all.
Posted by Heavensdaughter at 4:51 AM | Comments (1)
June 4, 2005
stupid
I'm sick of people that lie. I'm sick of people that steal. I'm sick of broken promises. I'm sick of being tossed to the side and forgoten. I will never ever again trust. NEVER!!! I was stupid to let anyone get so close. I was stupid to trust anyone like that. Never again.
Posted by Heavensdaughter at 10:50 AM | Comments (1)