The Best Non Toxic Nail Polish Brands 2017
When I was a young girl painting my nails for the first time, I certainly never dreamed that I was putting my health at risk by putting toxic chemicals into my body. Whether the goal was to be pretty in pink or to have daring black or purple nails, the last thing on my mind was what it was doing to my health. Thankfully, these days we have choices. There are non toxic nail polish options to suit just about every style and whim. I've listed my top picks of the best non toxic brands below, arranged by whether they are 5-free, 7-free, or 8-free.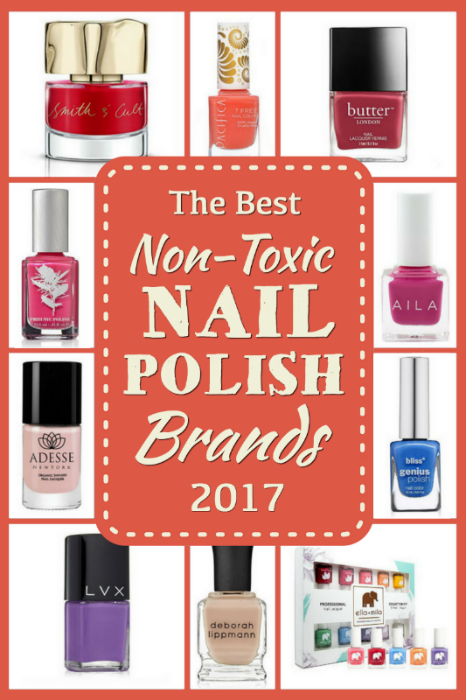 Painting our nails is fun but most commercial nail polish is full of toxic chemicals. Not only are they bad for us to wear on our hands and inhale but they're bad for our nails, too. And if you think you aren't absorbing the toxins through your nails, think again. A study by Duke University researchers found that all of the participants in the study who painted their nails had triphenyl phosphate (TPHP), a nail polish ingredient that is an endocrine disrupter, in their bodies 10 to 14 hours after painting their nails. TPHP is a common ingredient in flame retardant – now why would we put that in our bodies?
Here are eight other toxins you'll find in standard nail polish. The first three are considered to be the worst offenders and therefore many nail polishes claim to be 3-Free, aka free of those three chemicals. These days, however, companies are responding to consumer demand and are producing 5-free, 7-free, 8-free, and even 9-free nail polishes. I've listed a bunch of polishes below so you can skip to the non toxic nail polish list if you don't want to read about all of these nasty chemicals first.
Formaldehyde
Formaldehyde is a known carcinogen that is put in commercial nail polishes as a hardener and strengthener. It is known to cause cancer, asthma, and reproductive problems. It is banned in Japan and Sweden and is limited in use in the European Union.
Toluene
Toluene is a chemical commonly found in gasoline. It is known to cause reproductive harm and central nervous system issues. It is put into nail polish to give it a smooth finish. Repeated exposure can cause blood cancer, neurological damage, hearing loss, and respiratory problems. In pregnant women, it can cause abnormal fetal development. California has put it on the list of chemicals that can harm fetal development.
Dibutyl Phthalate (DBP)
One of the worst chemicals in nail polish, DBP is banned in Europe because it is known to cause endocrine disruption, harm fetal development, and cause organ damage and reproductive problems. It is put in nail polish to prevent chipping and make it long lasting. It is banned in the European Union.
Formaldehyde Resin
Formaldehyde Resin, also known as Tosylamide or TSFR is added to nail polish to help the polish stick to the nail and to add flexibility to the polish. While it is not known to be a carcinogen, it can cause allergic reactions and skin rashes in sensitive people.
Camphor
Camphor is put into many commercial nail polishes to make them glossier. Camphor has long been used in vapor rubs because of its nice scent as well as its cooling and anesthetic properties. Unfortunately, research has found that when it is absorbed through the skin it can cause serious liver damage.
Xylene
Xylene is what gives nail polish that nail polishy smell we all know so well. You know, the smell that'll give you a headache or run your husband out of the room when you're painting your nails. Xylene is a potential carcinogen that can not only cause headaches but nausea and vomiting as well as dizziness. Prolonged exposure can lead to liver and kidney damage.
Ethyl Tosylamide
Ethyl tosylamide is used to help the nail polish go on smoother and to prevent chipping. It is banned from being used in personal care products in the European Union.
Parabens
Parabens are put in nail polish and cosmetics to prevent the growth of bacteria and molds. They mimic estrogen in the body which many experts believe may lead to breast cancer because breast cancer tumors sometimes have high levels of parabens in them. It was previously thought that low levels of parabens were likely harmless but new research suggests small amounts may be more harmful than previously believed.
The good news is that there are several brands of natural nail polish. There is absolutely NO reason for any woman to paint her nails with toxic nail polish brands when there are other options that are just as good if not better. Why knowingly put toxins in your body when you don't have to? We'll never be able to eliminate all of the toxins in our lives but reducing our toxic load by making changes where we can is a great way to go about things.
The Best Non Toxic Nail Polish Brands
8-FREE BRANDS
Butter London
Butter London is an 8-free, non toxic nail polish option with a luxury feel. It contains vitamins A, E, and C and Pro B5 to help to maintain healthy nails. It's on the expensive side but worth it if you want a high quality 8-Free option with a huge selection of colors and staying power. It is repeatedly on top nail polish lists by beauty publications like Cosmopolitan, Marie Claire, and Allure and its Horse Power Nail Rescue Basecoat was named as the best Base Coat in the knot's 2017 Beauty Awards.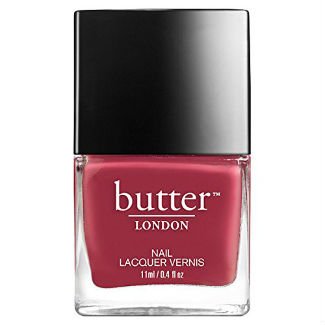 If you want to treat yourself to something extra special or give a gift that will make someone think you are the coolest person in the world, check out their Butter London Most Wonderful of All Color Set. It was on Oprah's Favorite Things 2016 and Oprah said about this set, "There's something so luxurious about it. Especially when the 22 polishes spin easily in a lazy Susan. So fun!"
It includes 18 beautiful colors including a few exclusives that you can't buy outside of the set. It comes in a neato case to store the polish that spins around and also includes their Melt Away Cuticle Exfoliator, Nail Foundation Priming Basecoat, Hardware Shine UV Topcoat, and the Matte Finish Shine Free Topcoat.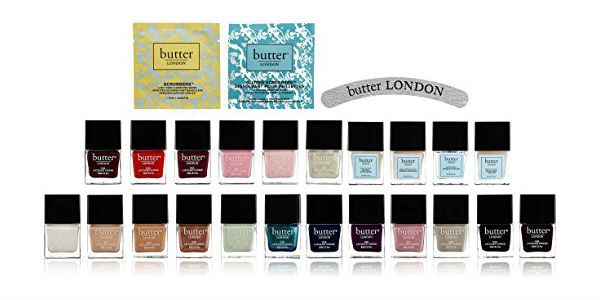 Smith & Cult Nail Polish
Smith & Cult is one of the best non toxic nail polish options that has a cult following and for good reason! It is 8-Free, containing no DBP, formaldehyde, formaldehyde resin, toluene, camphor, xylene, ethyl tosylamide, or triphenyl phosphate. It is the creation of Hard Candy founder Dineh Mojaher. She sold Hard Candy in 1999 and founded Smith & Cult in 2014. In an interview with W Magazine, she said that, "Hard Candy was about a pivotal chapter from childhood. Smith + Cult is a diary of a beauty junkie, chronicling a lifetime of beauty experiences."
The polishes have edgy names like Exit the Void, Kundalini Hustle, Stockholm Syndrome, and Gay Ponies Dancing in the Snow. Their nude color Ghost Edit made Allure's Best of Beauty list for 2015 and 2016.
The colors are just as rich and interesting as the names and the bottles are beautiful and different from standard nail polish bottles.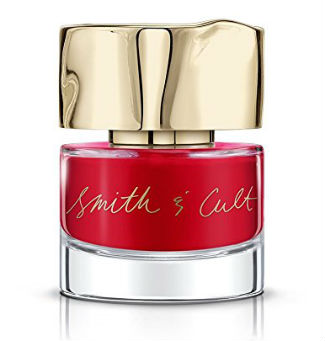 Another beautiful gift idea is the Smith & Cult Nail Trio Set. It comes in a cute box with three of their most popular colors as well as a makeup pouch and a nail file.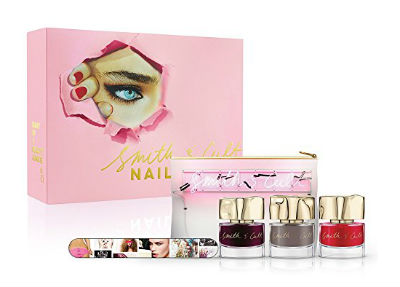 AILA
Created by a doctor, Dr. Cary Gannon, MD, AILA Cosmetics is a line of 8-free non toxic nail polish and nail care products. The nail polish lasts a long time and I really like the colors, from muted jewel tones to sparkly, shimmery colors.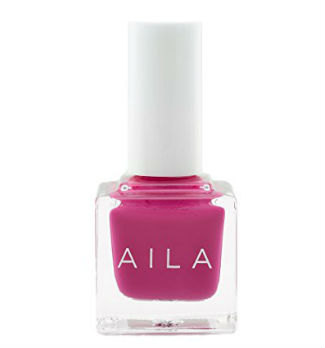 Dr. Gannon is a Board Certified Podiatric Surgeon who says in her practice she sees a lot of women whose nails are damaged by regular nail polish. She created the AILA line with the motto of Beauty, Health, and Function with the promise of creating products that were not only healthy but high in quality.
I love their AILA PRIME Garlic Strengthening Base Coat. It contains garlic which is a known nail strengthener and will prevent yellowing of your nails from nail polish. It will also make the color last and last.
7-FREE BRANDS
Pacifica 7 Free Nail Polish
I love Pacifica's 7 Free nail polish, not just because it is 7 free but also because I really love the color selection. The colors are pretty and vibrant. I've found that this nail polish doesn't last as long as regular nail polishes but if you put the top coat on it lasts longer. I really don't mind because the colors are so pretty and it's so non-toxic that it's fun to change the color every few days.
It's free of toluene, formaldehyde, formaldehyde resin, camphor, xylene, parabens, and DBP.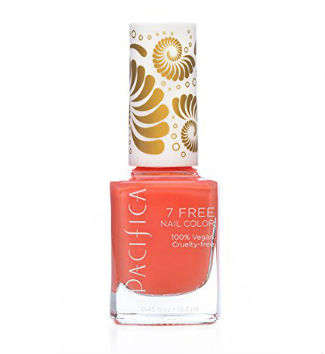 LVX Nail Lacquer
All LVX Nail Lacquer is 7-Free with no formaldehyde, formaldehyde resin, toluene, xylene, camphor, DBP, or parabens. The polishes are gel-like with extra vibrant pigments and they are long lasting.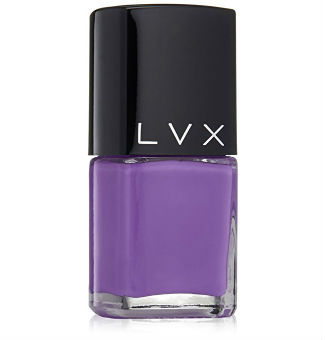 Trust Fund Beauty
Trust Fund Beauty nail polish is 7-free and it comes in really pretty colors with fun names like "I'm Kind of a Big Deal," "Put a Ring on It," and "What's a Budget?". This is a long-lasting polish that doesn't need a bunch of coats to look good.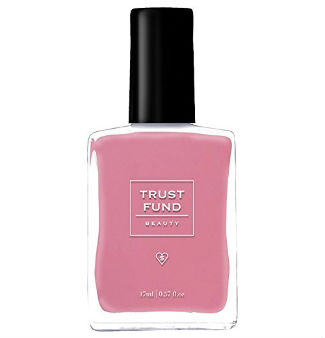 Karma Hues Nail Polish
Karma Hues is a 7-free nail color that lasts just as long as "regular" nail polish and comes in a pretty assortment of colors. We love their Karma Kids Box Set that comes with four mini bottles of polish in blue, pink, light green, and glitter.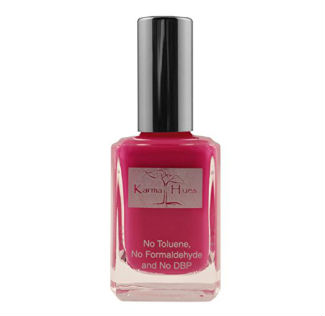 Adrianne K
Adrianne K is a truly non-toxic nail polish that is free of formaldehyde, formaldehyde resin, DBP, camphor, toluene, parabens, and xylene. They don't have a wide selection of colors but they have some nice basics like black, hot pink, taupe, and pale pink.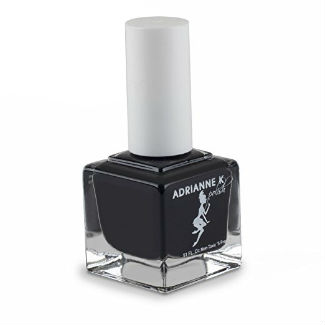 5-FREE BRANDS
Ella + Mila
There really couldn't be a cuter product than Ella + Mila nail polish. It comes in both Mommy and Me versions with a normal sized bottle for Mommy and a small bottle for your little one. The colors are really bright and cheerful. Both kids and adults love this brand. It is 5-Free and contains no formaldehyde, formaldehyde resin, camphor, DBP, or toluene.
The company also makes a soy nail polish remover that is free of acetone and acetates and is gentle on the skin.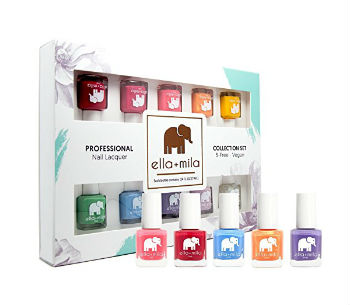 Bliss Genius Polish
Bliss Genius Polish is free of free of camphor, toluene, dibutyl phthalate, formaldehyde, and formaldehyde resin. It's made Bliss Spa and comes in a lot of pretty and unique colors.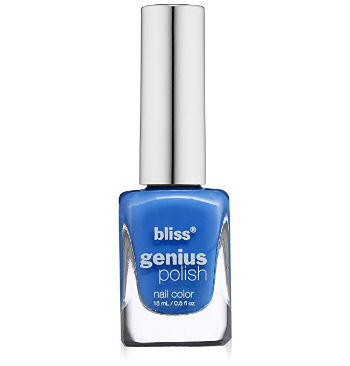 Priti NYC
Kim D'Amato got the idea for Priti NYC nail polish during her pregnancy when she couldn't find many natural beauty products that were safe for expecting mothers. These polishes are 5-free and there are over 100 shades from which to choose.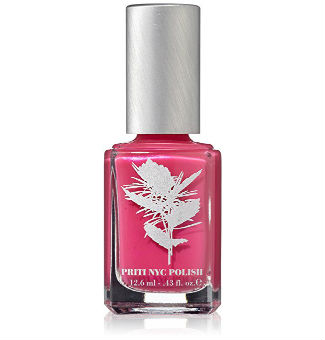 Zoya
Zoya is a great line of nail polish with a mind boggling selection of colors. They claim to have over 50 shades of red! The nail polish is 5-free – no DBP, formaldehyde, formaldehyde resin, toluene, or camphor.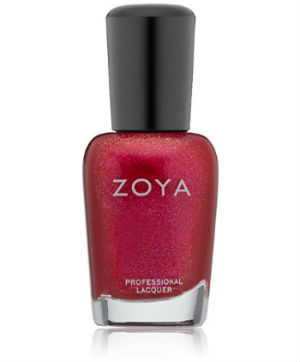 JINsoon
There are some really bright, eye popping colors in the JINsoon nail polish collection. All of their polishes are 5-Free and cruelty free.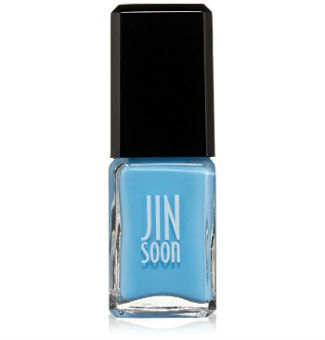 Adesse
Adesse nail lacquer is free of the five big chemicals and is also vegan, petrochemical free, and triclosan free. They add minerals and essential oils for a great shine without the toxins.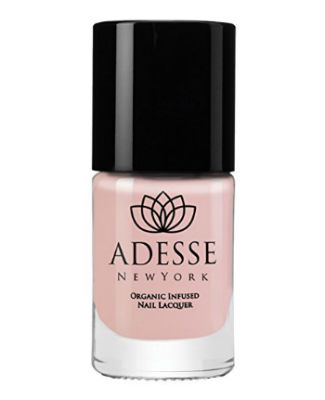 Obsessive Compulsive Cosmetics
The Obsessive Compulsive Cosmetics Nail Lacquer line is a colorful line of nail polish with many neon, bright, shimmery colors. It's 5-free, vegan and cruelty-free.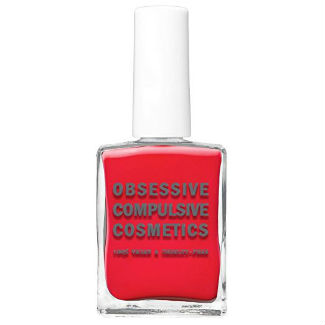 Deborah Lippmann
The Deborah Lippmann line of nail polishes are 5-Free although I do believe they have some that are 7-Free. They contain aucoumea klaineana extract, a west African tree resin that helps to strengthen nails. The polishes also contain biotin and green tea extract.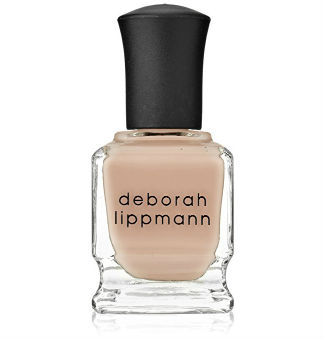 Mineral Fusion
Mineral Fusion goes on smoothly and is long-lasting. They have a lot of great colors to choose from. It is free of formaldehyde, toluene, TPHP, DBP, and camphor. It's also 100% vegan and cruelty-free. It does take a few coats to get a deep color but it goes on really nicely.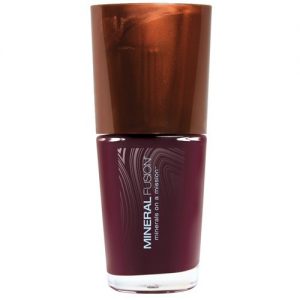 CONCLUSION
Buying nail polish is fun but it's even more fun when you know that you're buying something that isn't bad for your body. It's up to you whether you only care about the Big Three toxins – formaldehyde, toluene, and dibutyl phthalate (DBP) – or if you want to go 7-free or 8-free. Have you tried any of these non toxic nail polish brands? Which one do you think is the best? Let us know in the comments section below!